Seven Pictures from the WWII Memorial Shutdown
They don't call these men the "Greatest Generation" for nothing. They fought back the Nazis in Germany and defended their nation against the Kamikaze pilots of Japan. They weren't about to let a few barricades at their WWII Memorial stop them from paying tribute to their fellow servicemen who gave their lives for their nation. 

Image credit - Oliver Knox and Yahoo News 
Featured in this image is David Hernandez, age 90 and an Army veteran. He credits his longevity with "good whiskey and bad women."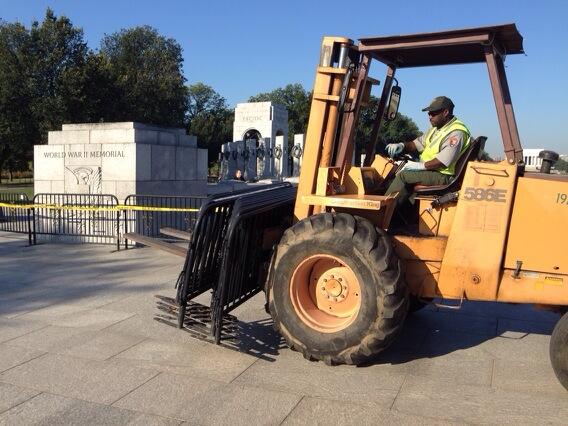 Image credit - Charlie Spiering
The WWII memorial where park officials are setting up more gates and tape to block visitors upon orders of the White House.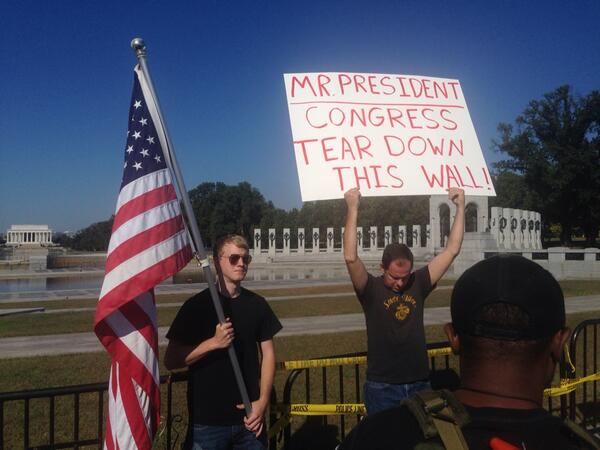 Image credit - Charlie Spiering
"This protestor at WWII memorial is my new hero! What a great sign…" I couldn't have said it better myself.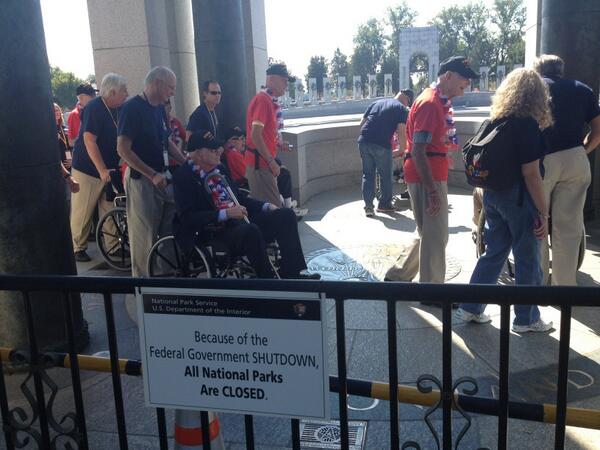 Image credit - Allison Prang
Despite the shutdown signs and barriers surrounding the WWII Memorial, a Mississippi honor flight is providing access to its veterans.

Image credit - Yahoo News
Park Police spokeswoman Carol Johnson got assaulted by the press, but one of her toughest comments came from a Congressman. ""This is so stupid it's not funny," Rep. Bill Huizenga, R-Mich. said at one point.
Image credit - WBIR
Park police were ordered to keep people out of the WWII Memorial, a move by the White House that is not only disrespectful, but ridiculous as well.

Image credit - WBIR
US Rep. Michelle Bachmann(L),R-MN, greets a US military war veteran as he arrives to visit the World War II Memorial on the National Mall in Washington, DC. Despite getting blamed for the shutdown, it was the Obama White House, not Republicans who made the extra effort to blockade the WWII Memorial on the National Mall.
Here is also a video highlighting some of the events of the day: